Reservations are open from Monday 9am till Saturday 8pm
We have two services each week: 8:30am and 11:00am. Doors will open 30 minutes before each service.
Please choose the seating category that fits you - single seat for individuals, paired seats for groups of two, triple seats for groups of three. (Two and three seat groups only need to be requested by ONE person in the group!) If you have a group that doesn't match one these sizes just call or email and we will rearrange as needed!
Two Methods to make a reservation:
1. Email your service time and seat number selection to reservations@stpaulsfamily.org or
2. Call us with your service time and seat selection - at the house or at the church 303-237-4744.
We will seat everyone as close to the requested seat as possible, then send confirmation emails and return calls when assignments are made. Charts will be updated as reservations are made.
The Greeters will have a list of attendees and their seat number(s) on Sunday in case you don't remember the reservation!

8:30am Worship Service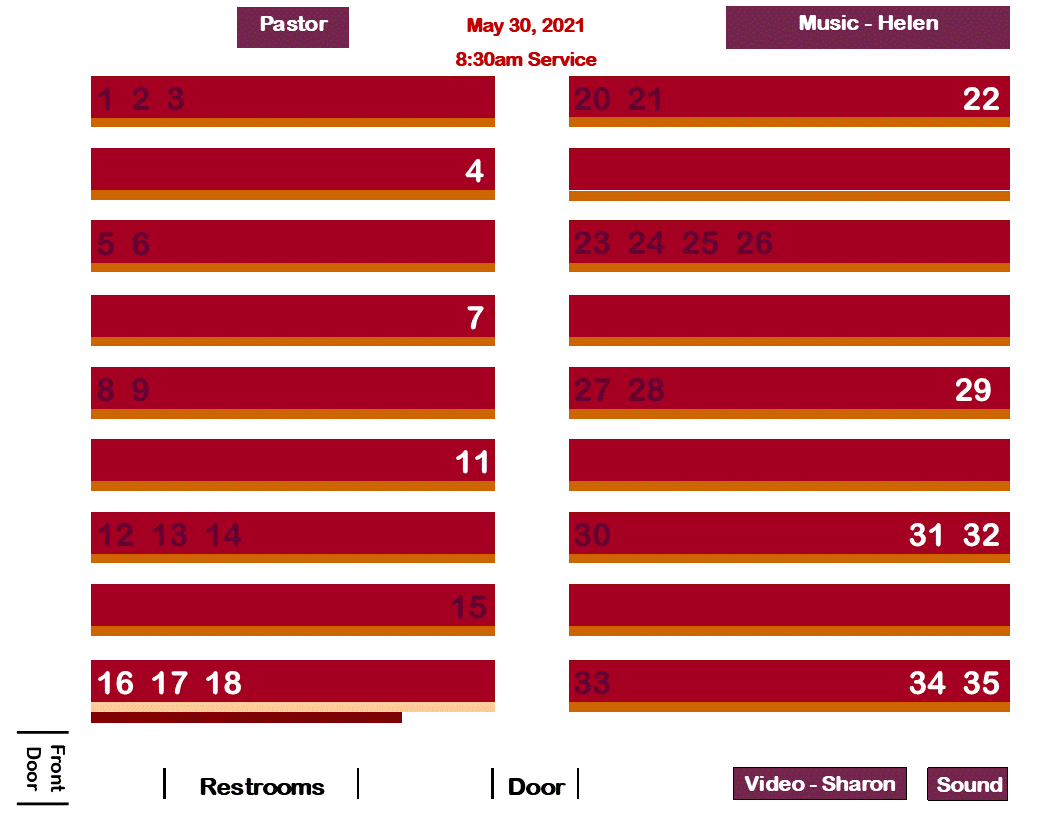 Available seats are in white!
11:00am Worship Service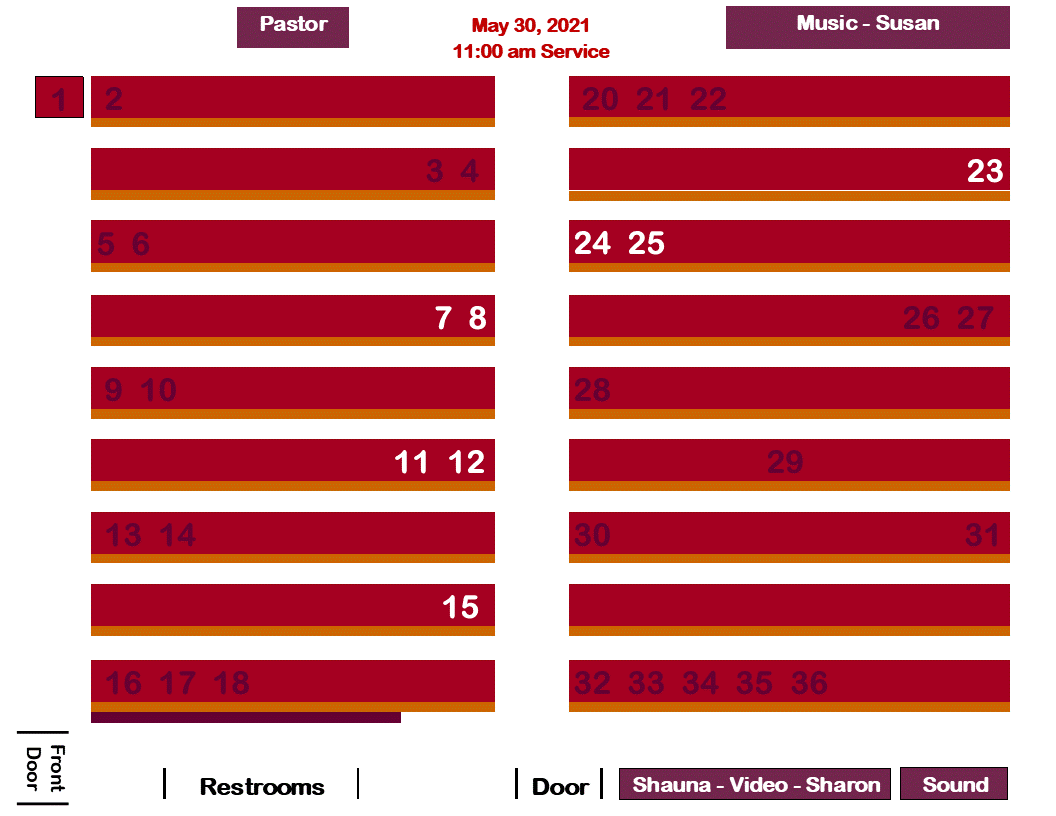 Available seats are in white!

Guidelines for St. Paul's During COVID 19
The sanctuary, restrooms and public areas will be completely disinfected between services.
Face masks are required and we will adhere to a strict 6' social distancing plan.
Please refrain from shaking hands and hugging.

Please visit with others outside where we have lots of room to spread out, either before or after services, still observing the 6 foot social distance.
Please do not crowd the doorway coming in! We request you wait at a 6' distance until the doorway has cleared.
Limit 2 people in restroom at a time. Retain 6' social distancing as much as possible.
For sanitation purposes, we are limiting the use of the church to the Sanctuary, the overflow room and the new restrooms only. No other rooms in the building will be open. Please refrain from going anywhere else in the church.